Where Do I Obtain a Medical Marijuana Card in Portland? (FAQ)
How To Obtain A Medical Marijuana Card In Washington / Oregon
When it comes to medicinal marijuana in Portland, no one can provide patients with the same high-quality products found on the shelves at Shango. Assisting clients with Washington, OR medical cards, we are proud to offer the widest variety of the top medical cannabis strains to patients.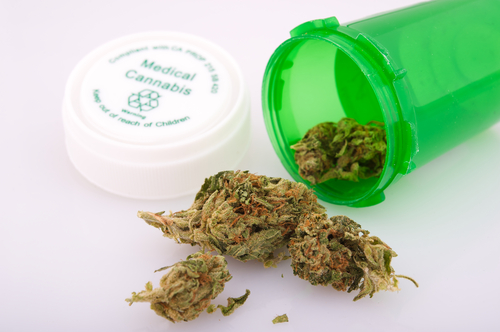 Obtaining Washington, OR medical cards
If you are interested in obtaining a medical card for medicinal marijuana, there are only two steps you need to take. First, get your medical records and a recommendation from a qualified medical professional stating that you have a debilitating medical issue. The following are some of the qualifying medical conditions that will allow you to obtain your Registry Identification Card:
Back pain
Chronic nausea
Epilepsy
Glaucoma
Parkinson's disease
Posttraumatic stress disorder (PTSD)
Seizures
Severe pain
Next, register with the state and pay the application fee to participate in the Oregon Medical Marijuana Program (OMMP). Applications must be submitted to the Department of Human Services or to any Oregon county health department. If you require assistance for obtaining your medical marijuana card, contact one of the following locations:
Alternative Medical Choices
200 NE 20th Ave.Portland, OR 97232(971) 270-0262
Alternative Medical Choices
4867 NE Martin Luther King Jr. Blvd.Portland, OR 97211(503) 288-5579
Alternative Medical Choices
4110 SE Hawthorne Blvd.Portland, OR 97214(971) 270-0262
The Aurora Clinic
1847 E. Burnside St.Portland, OR 97214(503) 232-3003
Janice M. Vaughn Knox, MD
Portland, OR 97223(503) 747-3760
MAMA
5217 SE 28th St.Portland, OR 97202(503) 233-4202
MMCS Clinic
4911 NE Sandy Blvd.Portland, OR 97213(503) 384-9333
OMMC Clinic
9828 E. Burnside St.Portland, OR 97214(503) 406-3003
Portland Alternative Clinic
816 NW Hoyt St. Portland, OR 97209(503) 477-5643
THCF (The Hemp and Cannabis Foundation) Clinic
105 SE 18th Ave.Portland, OR 97214(503) 281-5100
With a commitment to providing medical marijuana patients with the highest quality cannabis on the market, trust Shango for all of your flower, concentrates and infused products. With 14 unique strains to choose from, speak with a member of our talented staff to help find the ideal marijuana experience for your needs.
Shango flower is the best in Oregon
At Shango, we aim to offer patients with a superior marijuana experience at an affordable price. We are proud to serve customers with a variety of medical marijuana subspecies, including:
Sativa
Indica
Hybrid
Landrace
High CBD
Showcased by their vivid color, gorgeous crystals and complex flavors and aromas, you have to try Shango flower to believe the hype. We guarantee that you have never had a marijuana experience quite like what Shango can offer patients. Since we are the leader for medicinal cannabis in all of Oregon, we also provide patients with concentrates and infused products for any occasion.
Concentrates & infused products
With a large selection of shatter and wax concentrates, along with delicious infused edible products, Sale Cure aims to offer patients with a discrete and convenient way to consume medical marijuana. Our award-winning concentrates are perfect for customers that want to enjoy a satisfying and unrivaled cannabis experience. For more information on medical marijuana in Vancouver, contact us today or stop by our two locations at . Shango flower, concentrates and infused products are the best that you'll find in all of Portland, give us a call (503) 788-7005 to learn more. We look forward to helping you find the perfect marijuana experience for your needs.